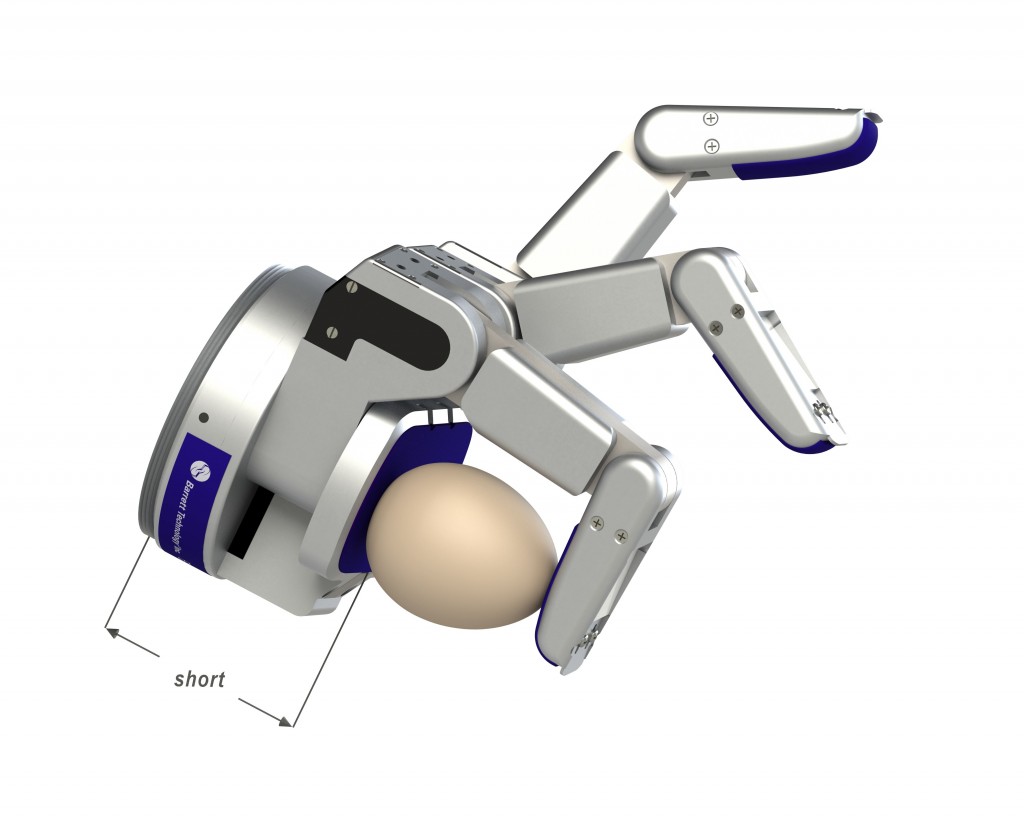 Between 2012 and 2015, I worked as a mechanical engineer at Barrett Technology, in Newton, MA. Barrett is a fantastic company to work for, and builds awesome cable-driven robotic systems. Some of the publicly visible projects I worked on at Barrett include:
BURT Rehabilitation Robot: The BURT rehabilitation robot is Barrett Technology's latest robotic device, designed to be a low-cost, high-performance solution for neuromuscular rehabilitative therapy and other human-interfacing applications. I joined Barrett at the beginning of the BURT project, and played major roles throughout the system's development, from early kinematic concept exploration to the sale of the first units.
BarrettHand BH8-282 & Perception Palm Sensor Package: I helped bring the BarrettHand BH8-282 Manipulator to market in mid-2013,supporting redesigns to electrical and mechanical components, creating new manufacturing documentation and workflows, and designing new packaging and advertising materials for the 282 Hand. I led the mechanical design of the Perception Palm vision system, which equips the BarrettHand with RGB cameras, laser projection, IR rangefinding and illumination, through a low cost add-on module that attaches directly to the palm of the BarrettHand.